Follow the Middle Way in Self Improvement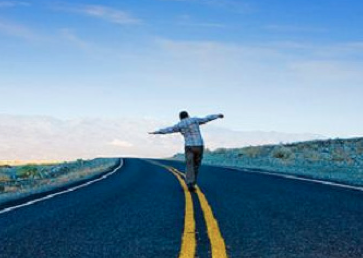 We have a tendency to swing from one extreme to another, when often finding a "middle way" is the best course of action. We often fall into this problem when we try something, it doesn't work out, so we overcompensate by doing the exact opposite.
For example, when I first started trying to date girls, I used to believe that the more kind I was, the more compliments I said, and the more gifts I gave, then the more the person would like me. When I found this attitude not working, I stopped being nice altogether and instead became acting like a jerk and asshole.
That didn't work either. I was young and naive, I thought I had to make a choice between being "really nice, but suffocating" and "really mean, but confident" and I wasn't aware that there could be a healthy middle way between the two that didn't sacrifice my kindness nor my self-esteem.
This is one simple and obvious example, but I think this same tendency applies to a lot of different areas in our lives. It's easy to fall into the trap of thinking we only have two extremes to choose from, when really there is a lot of room in between to have the good aspects of both.