---
The "What the Hell" Effect: Don't Let a Couple Mistakes Distract You From Progress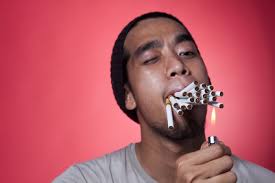 It's very easy to get frustrated on the path of self improvement – almost too easy. We try to make a positive change, we slip up and make a mistake, and we quickly think "screw it" and give up.
Take for example, someone who is trying to quit smoking. They try to quit cold turkey – they successfully go a few days without a cigarette – then they cave in and smoke one while out socializing one night.
We often look back at an experience like this and consider it a failure. When we cave in to a bad habit even once, we begin to think "what the hell" and just give up entirely.
Psychologists are starting to call this the "what the hell" effect.


Click here to read more