How to Overcome Mean World Syndrome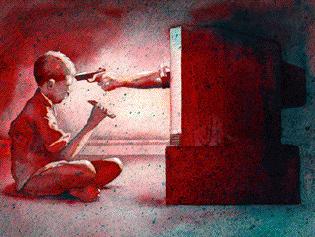 Do you think we live in a mean and terrible world? Then you may have mean world syndrome.
Mean world syndrome is a concept proposed by George Gerbner, an influential professor of communication who spent his life studying how culture and media influences our beliefs and perception about society.
The basic idea behind mean world syndrome is that too much exposure to violence and crime through TV, movies, music, video games, and culture can influence some individuals to believe that we live in an inherently evil and mean world.

Click here to read more