---
The Science of Self-Affirmations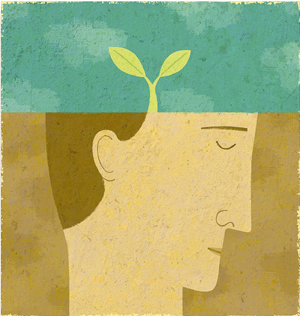 Self-affirmations are a popular tool in self improvement. The basic idea is that we can adopt healthy, positive, and productive beliefs if we recite a belief enough times to ourselves.
For example, if we repeat a thought like "I'm a smart and happy person" 20 times every morning, then we may begin to actually believe that about ourselves, and thus act in ways that could make that belief a self-fulfilling prophecy.
Reciting these beliefs is said to work because increased repetition of certain thought patterns (and neural pathways) is said to condition our brains to begin thinking in these new ways. It's kind of like working a muscle: the more repetitions you do, the stronger the thought will become.
This article is going to recap scientific evidence for the different ways self-affirmations have been shown to improve our lives.